Home » Attitude, Careers, Financial Planning, Personal Development
How To Get A Job – Guaranteed Success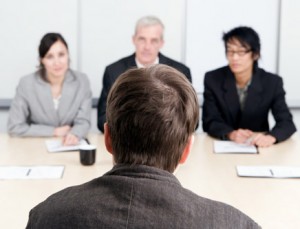 During an economic downturn, finding a job can be an overwhelming task.  Even when times are good, finding a successful occupation can be tough.  The workforce is becoming more and more competitive, the amount of college graduates are greatly increasing, and many businesses are going overseas to find highly qualified employees willing to work for much less.  Everyone will face a point in their life when they will be actively looking for a job.  This can be frustrating and, at times, feel hopeless.  I wanted to share some gems that can greatly increase your chance of landing that job you are looking for.
First of all, for those of you that are currently looking for a job as you read this, what are you doing to try and find one?  I find that most answer this question in unison.  "Posted my resume to Monster.com", "responding to Craigslist ads"…etc.  Most people spend about 80% of their job prospecting energies in online/newspaper ad responding.  That's a lot of time.  Well you may argue that this is where most of the jobs are found.  In fact, it is the exact opposite.  Less than 10% of new jobs found were from responses from an online/newspaper ad.  Really?  Why on earth are people spending 80% of their time focusing on it.  That is because it's the easiest to do.
In fact, just about 80% of new jobs acquired were done so by a referral of someone they knew.  When looking at the numbers, doesn't it make sense that networking be the focus of your "prospecting" energies?  If you believe in statistics than yes.  So you may ask, but how do I maximize my contacts?  Here is a program that you can use, that has a highly proven success rate.  Those that have applied the principals I am about tell you, had an incredibly higher success rate in finding a job than that of the average public.  So enjoy and put it to the test.
They call it the 3 Name Rule.  Begin by sitting down and writing every single person you know personally, friends, family, old co-workers, neighbors, anyone who you feel has had some sort of professional contact to your field of interest.  Now I warn you not to pre-judge people.  You will be surprised about how many people actually have connections in your field of choice and you never knew about it.  So spend a few minutes and just write, write, and keep writing.
Now starting from the top of the list, call the contact and engage them in a similar type of dialogue as seen below:
"Tom… This is Brian, hey I know you have been around the auto businesses throughout the years.  I am very interested in the field and I just wanted to see if you can take some time out to meet with me and look over my resume and give me any advice of what I could do to make it stronger."
Notice how the dialogue is an invitation to help you with your resume, not to see if they know of a job position for you.  This is an indirect way to get yourself and your resume in front of people that is much more non-intrusive than asking for a job interview.
Now these are people you already know, so getting the meeting should not be too hard.  When arriving for the meeting, consider the interview in your own mind as an actual job interview.  Dress to impress, bring a note pad, and conduct yourself as you would in a job interview.  What this meeting does is gets your resume in front of a successful person who knows your field of interest and has contacts in the field.  Amazingly enough, you will find that several times the person who you are interviewing with will look at your resume and notice that you fit a need that they have a their own company.  All of a sudden you just completed successful job interview and the person hiring you had no idea.  I know it seems like a far fetch, but trust me, it happens very frequently.
Now, most of the time, the person will make some remarks about your resume and that will be done with it.  That is ok, because remember, this is just your first round.  Before leaving the meeting, ask the person for 3 people they know (and their contact info) who are in your business that would be worth talking to, to help get to know more about the business in question.  If you are with the right person, they will easily spit out 3 names for you that you can contact.  Thank this person and be on your way.  Remember to keep this meeting no longer than 30 minutes, as most of these people are busy and are doing you a favor to meet with you.
From here you now have 3 contacts to pursue for opportunities.  What is great is when you first initially contact them, you use Tom, or whoever your original contact is, as leverage in saying they referred them to you.  People usually find this flattering when someone thought of them as an expert of a field.  When contacting them, use a dialogue much like this:
"Bob, my name is Brian, I am pursuing a career in the auto business and Tom Johnson told me that you were an expert in the field and someone I should contact.  I was wondering if I could come in and get talk to you about the auto business and what I can do to strengthen my resume."
What this does is sets up another non-intrusive meeting with yet another professional in the field of your choice.  Again, the person you are meeting with has no idea your intent is to get a job with them.  The person is most likely to accept the meeting offer because you leveraged Tom.  Sure you don't know them, but you were referred by someone they know and respect.
When meeting with this person, the meeting should go much like your original meeting did.  Have him/her give you feedback on your resume and talk to him/her about the field.  Even if you are not directly offered a job on the spot you are getting good advice about the field, building your contact base, and getting your name out there to where if a position does open up, these people will remember you.  When leaving this meeting, once again, ask for 3 people they know who are in the field that you should talk to about the industry.  If you do the math, after a few meetings, you will have quickly quadrupled your immediate network base for your desired job.
Keep repeating this process over and over again.  Every meeting is successful because you are given one more person to meet with.  Eventually, you will be in a meeting and someone will say, "you know, I have an opening that I think you could fill" or "I know a company who is looking for someone just like you."  The opportunity will come.  Don't get frustrated after one or two failed tries.  Know that your progressing in the program and eventually it will come.  Just remember to not leave there until you are able to get 3 new contacts to pursue.  This program has been proven to be very successful and if you continue to implement it in your own job hunt, you will find much more success than you ever had.