Home » Financial Planning, Retirement, Tax Planning
Tax Planning – How Save Money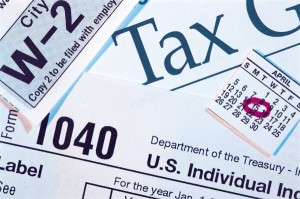 One big expense that will most likely follow you around your entire life is that of paying taxes. Effective tax planning is essential in personal finance and financial planning, as it is the single-most biggest expense for American families.  In fact, as of  2008, most people do not fully pay off their tax liability for the whole year until April 23.  That means you do not start putting money in our pocket until about 25% of the year is done (see below).  Your tax liability is bigger than your food, clothing, insurance, and other expenses combined.  By learning how to effectively plan for taxes, you can minimize this expense and learn how use the tax savings vehicles the government has provided for you.  As a preface to this article, I am not a CPA or accountant, and any sort of tax planning and advice for you should be discussed with a CPA or your local accountant.  However, I am going to mention a few of the vehicles I use and the benefits I receive.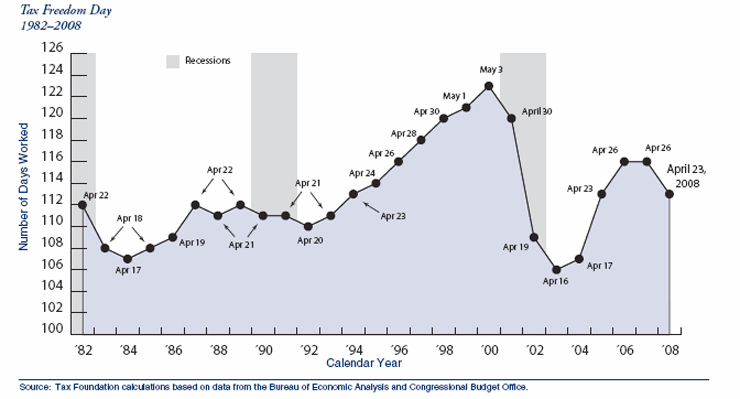 First, let's discuss how you determine either what is owed to the government, or sometimes, what is owed back to you.  Computing your tax liability is very simple and can be described using this simple equation:
Income – IRS Exclusions=
GROSS INCOME
– Adjustments=
ADJUSTED GROSS INCOME
-Standard Deductions & -Tax Exemptions=
TAXABLE INCOME
(Refer to IRS table to find your tax bracket, then calculate)
TENTATIVE INCOME
-Tax Credits
TOTAL TAX OWED
-Taxes Already Paid
TOTAL CURRENT AMOUNT OWED OR ABLE TO RETAIN AS A REFUND

Using this simple formula, you should be able to roughly estimate where your annual liability should run.  You can use software like quicken to help make the process easier.  In any case, it is important to realize how much you roughly pay a year.  By doing so, you can plan around this large expense.
There are four main strategies to try and utilize when planning for taxes.  These can help minimize your liability and in the end, keep more money in your pocket at the end of the year.  These four strategies are:
1. Receive Tax-exempt Income
You can use medical savings accounts (flexible savings accounts) to pay your medical bills.  This allows you to pay your bills with pre-tax dollars.  Also, look for tax free investments.  Many municipal bonds are tax free.  However, depending on your marginal tax rate, it may not make sense for you to use these vehicles.  You can also contribute long-term, appreciated assets to charitable organizations.  Using stock can be a great way to donate to charity.  In fact, many churches or charitable organizations will now accept stock transfers as donations.  By doing so, you get the full tax credit for the donation and do not have to pay the taxes on the gains of the asset.  See when you give, you shall receive.
2. Make the Most Out of your Deductions
Be charitable.  By giving more, you can save more.  Sure, we do not give just to save in taxes, but this can be a great added bonus.  Also, use your house as a tax shelter.  Your interest payment can be a great deduction for your taxes.  Adjust your deductions to get the maximum savings on a given year.
3. Use Long Term Capital Gains
Look to invest in long term investments.  Usually, long term capital gains is taxed at a lower tax bracket than short term capital gains.  Long term gains are usually referred to assets being held for 1 year or more.  Your tax rate can sometimes be 20% lower in a long term case.  Think about this when choosing your buy and sell strategies with your stocks.
4. Learn to Defer or Pre-pay Taxes to Help Save Money
Use tax exempt or tax deferred vehicles as much as you can.  401ks and IRAs are great vehicles to use to avoid paying taxes.  Try to contribute as much as possible to these retirement accounts.  Save for children's educations using Education IRAs and Series EE or Series I savings bonds.  You can pay for education using pre tax dollars and can end up saving you a lot of money in the end.
I just cracked the service of some of the vehicles you can use in tax planning.  Be sure and talk to a good accountant or CPA to find out how you can best keep as much savings in your pocket every month that you can.  Remember, tax expense is most likely by far your largest annual expense.  By effectively planning for taxes, you will be able to save more money and become that much closer to achieving your goals to financial freedom.