Home » Featured, Financial Planning, Miscellaneous, Personal Development
Making Money With a Blog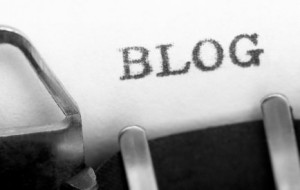 In the past 5 years, blogs have exponentially increased their frequency throughout the world wide web.  At first, it seemed that blogs were looked upon only as additional journalism resources and that official journalists could benefit from.  However, the blogging craze has spread like a wildfire and is only getting more and more popular.  You can think of any subject out there and you will find a blog about it.  Sure, sometimes I am amazed about what people are willing to spend hours and hours to write about, but it works for them.  In this post, I will discuss just how easy it is to set up a blog and how you can start making money just by writing about what you love.
Just to give me some credibility, I own and manage 5 different blogs that discuss a variety of different topics.  Most of them are finance related, as that is my expertise, however, some have nothing to do with finance.  From these blogs, I have had to learn the ins and outs of building a blog, making it look good, providing content, etc.  I actually never really intended to make money off of them, but I quickly found that there are a lot of opportunities for bloggers to make money.  So take a lesson from me, as I have put many, many hours into trial and error to find the best ways to make a good, money making blog.
Setting Up A Blog
Before the blogging days, making your voice heard online was a pain.  You had to learn html code or become familiar with programs like Frontpage to try and create a site.  Then you needed to find a host to pay monthly just to get your content online.  Unless you were a web guru, most likely the site came out bland and ugly.  Times have changed.  Blogging engines such as Blogger and WordPress have made it incredibly easy to start a blog.  All it takes is signing up.  From there, you are able to choose from a variety of custom templates, while being able to tweak colors, widgets and other items.  Literally, you can have a space to write on in 2 minutes.  It's that easy and it's free.
Get A Custom Domain
When signing up for a free blogging service like Blogger or WordPress, you get a domain name and hosting free of charge.  However, you become a sub domain of the blogging host.  Blogger offers a "Custom Domain" option, which allows you to buy your own domain for $10 per year.  This is worth the cost.  A custom domain will benefit you greatly, especially as your site grows bigger and people begin to search for your site.  Also, for the little price, it just gives your blog that extra professionalism that will set you apart from the millions that keep the .blogspot extension name.  A tip from me, ditch the xxx.blogspot.com and spend the $10!
RSS Feeds
RSS Feeds are crucial to growing your blog.  On some of my sites, a majority of my content is viewed via RSS.  RSS (Really Simple Syndication) is a service that allows the content of your blog to be sent out through a feed and a reading service.  Google, Firefox, and Digg are just a few RSS sites that people can track your blog from.  Setting up an RSS feed is just as simple as setting up a blog.  Feedburner has made RSS setup as simple as a few clicks.  Once you set up your account (which is free), you can then place an icon on your blog so that people can instantly begin following you.  Also with Feedburner, you can setup a free email subscription service that is completely automated.  I have thousands of email subscribers that are instantly informed every time I make a new post entry.  RSS feeds is a great way to spread the word, while also being able to retain readers to keep coming back.
Promote Your Blog
Eventually, in time, your blog will begin to get more and more visitors.  That is just how organic sites work.  The more content that becomes found on your site, the more your site will come up in search results.  However, naturally, this process can take quite a while, especially if your blog topic is one of strong popularity with a lot of competition.  To help speed this process along, be active on other sites, blogs, and message boards.  Find sites that appeal to your readers and make yourself known on them.  Now, there is a fine line between healthy promotion and "spamming", so make sure to be respectful when leaving comments.  This can be a great way to get more readers to your site, without having to spend a dime.  Also, participate in blogging carnivals.  This can be a great way to highlight some of your best posts and drive traffic to your site.  Ad companies like Google Adwords also can promote your site through a pay-per-click campaigns.  I have found that unless you have a big advertising budget, Adwords is a waste of money.
Choosing A Topic
Choosing a topic is a very important step to creating a successful blog.  Anytime I choose to create a site, I try to stick with topics that are timeless and won't lose their relevance with time.  Pop and culture blogs are difficult, because content you wrote a year ago can be completely out dated and no longer applicable.  What a waste of your time!  By building a blog, you are also building a database of content, that hopefully becomes an empire of knowledge for readers no matter when you wrote it.  Even on this site, you can read a post I wrote a year ago and it can apply to you and me just as much now as it did then.  Choose a topic that will hold its relevance.
Another important part of choosing your topic is to choose something that you're passionate about.  Sure, certain topics will yield better ad revenue than others, but don't sell yourself out on a topic you are not passionate about.  Content is king in blogging and you need to choose something that you will not get sick of writing about and are considered an "expert" in.  If you're struggling to find a topic, take a couple of days and pay attention to what you talk about mostly with your friends.  You'll quickly find your interests and passions by what is dominating your conversations.
Build A Reader Base
So many times people start up blogs and come right out of the gates stamping their entire website with annoying advertisements.  First of all, you're not going to make a dime, because you won't have that many people showing up for a while.  Second of all, it will hurt your reader base.  Your ultimate goal of starting a "commercial blog" should be to build a reader base.  To do that, you need to make sure your site is worth going to.  Take note of the sites you visit often.  Why do you visit them?  Most likely, they offer you a variety of fresh, new content that interests you.  The same goes with your blog.
Consider holding off on annoying flashing ads all over your site for the first while during the beginning stages of your blog.  Ads can be annoying on the eyes and frustrate readers into not going back.  I have unsubscribed to many sites for the sole reason of "over advertising."  If you focus on building a reader base, ad opportunities and revenue will come to you naturally.  Anyone can start a blog and throw ads up, however the key is creating a site where people will come back.  Writing frequent, fresh content will help keep your readers coming back as well as improve your search ranking results.
Making Money Off Your Blog
Please consider to not ONLY begin a blog to make money.  Yes, blogs can be very profitable, but that is usually when the blogger is passionate about what they are writing about.  If you focus on your content, site layout, and design, readers will come.  From there you are given a great opportunity to make money.  There are thousands of companies looking to advertise to a variety of people.  Trust me, there are companies that are looking to reach out to your reader base.  The key is finding those and being able to prove that your readers are their customers.
Adding Google Analytics is a great way to track who is coming to your blog.  From Analytics, you can find out where your readers are from, how long they stay, what pages they like, what they don't like, etc.  You can then transfer this data to companies who are looking to advertise to a specific demographic.  Companies like Google Adsense, Chikita,  and Burst are just a few pay-per-click companies that will throw ads on your site without you having to do anything.  However, it is always better if you can find advertisers directly and eliminate the middle man.
I could go on for days about tips to create a successful blog.  These are just a few of the big important points to consider when starting one.  Like I said, I've learned almost every short cut and utility in starting a blog so feel free to ask me any questions by commenting on this post.  There are many other things to consider, but this should be more than enough to get you started.