Home » Debt and Loans
Different Types of Loans and Lending Institutions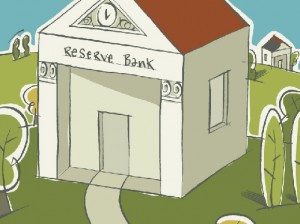 As I discussed in the consumer loans post, credit markets and lending are an essential part of financial planning and personal finance. I wanted to discuss the different types of lending institutions. By learning the differences and the strength of each institution, you can better know which institutions are best for the type of loan you are looking for. At the end of the day, you can save thousands of dollars just by using the right institution.
There are two main types of lending institutions, banks (which in a sense are institutions who take deposits) and non-banks (without deposits). Lets first discuss banking institutions:
Banking Institutions
Commercial banks – Usually the most popular source for loans. These are the institutions most know by people such as Wells Fargo, Bank of America, and Washington Mutual. Even though these institutions are the most widely used, usually they do not offer the most competitive rates for deposits and loans.
E-commerce or Internet Banks – Recently introduced to the world as the internet gained in popularity. Internet banks do not have your standard branches and bank locations for deposit. As a result, these institutions save a lot money from the lack of overhead, and in turn, are usually able to offer higher yields on deposits and lower interest rates for loans. Due to new technology, internet banks are still relatively low in popularity due to many consumers being uncomfortable with the new system. However, most are still FDIC insured and are backed by the Federal Reserve. In fact, now there are sites that have FDIC insured internet banks bid for your business. This can really enable you to get the best rate, see more at www.MoneyAisle.com.

Saving and Loan Associations – These institutions are very similar to commercial banks, but differ in ownership structure and procedure. Usually you are able to get more competitive rates for loans and deposits with saving and loan associations than with commercial banks.
Non-Banking Institutions
Brokerage Firms – Not only can you make stock trades from your brokerage account, but for most of them, you can issue checks, receive a debit card, and other activities that are done in a normal bank. Be careful, because some investment accounts are not FDIC insured for deposits. Your bank can notify you of their account policies. Zecco.com is an example of an online brokerage account, where they will actually give you free stock trades every month just for your business.
Mutual Fund Companies – Much like brokerage accounts, you can also use your mutual fund much like a normal bank. You can write checks, use a debit card, and make loans against your mutual fund account.
Due to the recent financial troubling times, new creative processes have been created to try and continue the flow of money. As it becomes more and more difficult for banks to lend, more business is done through what is called Peer to Peer lending or P2P lending. This is where consumers lend to each other. This can be a win win as the consumer lending usually gets higher than usual returns on their money (can be 10%+ returns) and consumers are able to get loans who wouldn't otherwise be able to. These can be risky, but also can be rewarding. An example of a site that does this well is Lending Club.

In recent years, most banks have made banking much more easy with the use of online banking. Now you can get real time updates of your account balance, pending transactions or transfers, or transfer money to another customer or bank. This is not to say you can throw out that old balance book for your checking account, but it does provide a great resource for you to help you stay organized.
It is important for you to evaluate what your lending needs are and weigh them against the different institutions. You will be surprised at the differences of quotes you will get from each institution, depending on the asset you are buying. It is important to incorporate your goals when making this decision, as you should be comfortable with the risk, returns, bank support, liquidity and other factors when dealing with these institutions. Doing so will help make these decisions very successful for you and will get you that much closer to financial freedom.