Home » Debt and Loans, Financial Planning
Is It Better to Buy or Lease a Car?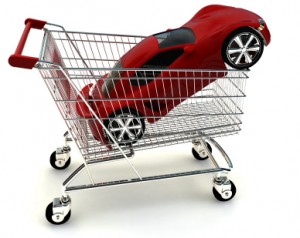 This is a question that sooner or later everyone will ask themselves.  Should I buy or lease a car? My dad told me to always buy my car, but my best friend says Honda has a great lease right now.  Which should I do?!  For the most part, it seems as though people are either on one side or the other.  For those that buy their cars, they cringe at the thought of leasing, thinking that at the end of your lease term, you don't even own the car!  Leasers, on the other hand, are appalled that people are willing to pay $30,000 or more for a brand new car, when you could be driving one for $200 per month.  So, who is right?
The answer is both of them.  Depending on your circumstances and usage of the vehicle, both options can be the better option at different times.  This is probably why there is always an ongoing debate of which is better.  In this article I will share with you some crucial things to know when looking to buy a car, and what to keep in mind when trying to decide whether to lease or buy.
Decide What You Need
This may be the most important step to buying a vehicle.  The worst way to buy a car is to blindly walk on a dealership without first deciding what exactly you and, if applicable, your family need.  Remember, a car is not an investment.  It is an asset draining liability.  For most cases, no logo on the front of your car will change the actual purpose of you buying the car in the first place.  Do your homework.  If this car is for you, sit down and decide why you need it.  Where will you be driving it?  Do you need good storage space or passenger room?  Do you want a more gas economical car?  There are so many options now available that if you do not know what you need in a car, you may end up with a car that doesn't fit your needs.  Most importantly, decide what your budget allows you to spend on a car, and don't waiver from that.  Never let your ego get in the way of your needs.  The "appeal" of a nice car fades in time, whereas the ability to satisfy your needs does not.
Know the Language
When looking for cars, it is important to know the language you may come across.  Knowing this shows dealers that you've done your homework and you're not some gullible car buyer who is ready to get ripped off.  Here is some terminology you may need to know:
MSRP– This is the recommended factory retail price for the car or the "sticker price."  In almost all cases, this number will be negotiable.
Capitalized Cost- This is the agreed upon price, which will most likely be lower than the MSRP.
Lease Term- The number of years the vehicle is leased for.
Residual Value- This term is used to describe the bank determined expected value of the car at the end of the term.  This value is expressed as a percentage of MSRP.
Depreciation Charge- This is the value of any charges that exist after the difference of the capitalized cost and residual value.
Shop for Your Car
Once you find out what you need out of a car, begin looking.  Shopping for cars has never been easier.  There are countless amounts of websites that exist where you can get new car quotes (Discounted Internet New Car Price Quote from Web2Carz.com)
with just the click of a mouse.  Look on Craigslist, eBay, and local Auto-Trader magazines for comparable prices.  Shop your local dealerships and let dealers know of your needs and ask for recommendations of cars that will accommodate those needs.  In most cases, you will never want to shop at just one dealership.  In time, you will eventually find a car that appeals to you the most.  Now we can get started.
Buy or Lease
Like I said earlier, depending on your needs, buying or leasing could be the better option.  Some pros to buying are that you own the car, regardless of any changes that happen in your life.  It is yours until you sell it again or until it breaks down.  You do not have a mileage limit so you have a lot of flexibility in the use of the car.  The downside is, of course, the upfront costs of buying a vehicle can be very costly.
Some pros for leasing include significantly lower upfront costs, considering you are only paying for depreciation costs and taxes during the period of ownership.   Leasing also gives you much more freedom to switch out cars every few years.  Disadvantages are that there are many hidden fees in leasing.  Also you're flexibility for what to use the car for is greatly diminished, due to mileage restrictions, which if you go over, could have severe penalty charges.
When deciding which to do, consider these pros and cons.  If you like to buy a car every few years, leasing is probably the better option for you.  If you need to commute long distance for work or school, buying will probably be better.  Whatever the case, whether you buy or lease, you can always negotiate prices and fees.
Negotiate a Price
This is usually the fun part.  I am sure everyone you know that buys a car says that they got it for a steal and that it was the deal of the lifetime.  Well, if that were the case, auto dealerships would be out of business.  Auto sales is set up in a way where almost everything is negotiable.  Remember, no matter where you go, they want YOUR business.  Do not let the salesman dictate the terms.
It is usually smart to start negotiations at the dealer invoice.  Most dealerships will share this document with you and if they don't, go somewhere else.  Often times, you can buy a car for invoice plus $100-$600, maybe even less.  Consider the fact that the more cars they have on lot of the one you're looking for, the more they will be willing to negotiate.  Try to avoid the hot selling car of the month, as they are less willing to lower the price on cars that are low in supply.
Remember to factor in additional costs that are not included in your agreed upon price.  After agreeing upon a price, you will have to pay taxes, documentation fees, registration, license renewals, and more.  Leave some room in your budget for these added expenses.
How Will You Pay for It?
I usually try to refrain from auto financing if possible, but if you must, here are things to consider.  First, realize that in most cases, financing terms offered by dealerships will most likely be more expensive than financing that could be found from an outside institution.  Make sure and compare the differences between loan terms.  The main things to look at are down payment, interest rate, loan term, and any extra fees that are charged.  Maintaining a strong credit score is crucial for securing a favorable loan.  This is why financial planning is so crucial and affects so many aspects of your life.
Leasing financing is similar.  Your credit score will dictate how good of terms you receive from the dealership.  Keep in mind that depreciation costs are usually more for newer cars than older ones, thus a lease for a newer car will almost always be more expensive.  Make sure to know your lease term and how it coincides with your warranty.  In some cases, your lease may extend beyond your warranty period.  As a result, it may be smart to get an extended warranty from the dealership or a third party like SmartAutowarranty.com
.
Enjoy the Car
Buying a car can be a long, vigorous process.  When it's done, be sure to enjoy what you just bought!  Avoid buyer's remorse as almost everyone gets it at one point.  Realize you did a good job researching and you have the best car for your needs.  Try to maintain the car as best you can so that you can get the most car for your money.  Remember, a car is not an investment.  However, it can be a great help in accomplishing your financial goals for financial planning.