Home » Goal Setting
Introduction To This Site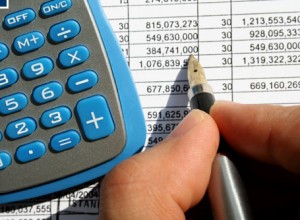 In 2007, the subprime mortgage market collapsed, initiating the beginning of one of the worst economic meltdowns we have seen since The Great Depression.  These subprime and conduit loans that were traded before 2007 were high leveraged, low interest rate loans that were then traded on Wall Street based on a "bond valuation."  In due time, the underwriting for making these bond valuations became sloppy and eventually C class properties were trading for AAA bond value.  Eventually this caught up with the banks and our economy and was a big reason why we began the financial meltdown.
Although some blame is to be placed on the banking systems for their loose underwriting and allowing such bond valued to be skewed.  However, us as the consumer should also be held accountable, as we are the ones that put the signature on the bottom.  Many people out-leveraged themselves and tried to buy houses that were outside their means.  The banks should have been there to reject the loan, but they weren't.  In any case, key principals of personal finance and financial planning were overlooked as people got in way over their heads.
It is my goal with this site to help provide information and tips that have helped me to find financial freedom and let me enjoy spending time with my family and doing things that are important in my life.  Even though money is essential to survive during your life, with planning and execution of basic financial principals, you can find financial freedom to do the things that you want with your life and leave the burden of bills behind you.  It's up to you!
Here you will find articles, calculations, tips, strategies, and other methods that have helped me and are essential to know in order to make big decisions like when should you buy a house?  Or when should you rent an apartment?  These can all be confusing, but with the help of goal setting and financial execution, these questions can become quite clear.
I hope by visiting this site, you can learn something that you can do to better your financial progress and help you get one step closer to be free to do what is important to you!