Home » Debt and Loans
Understanding The Different Types of Mortgage Loans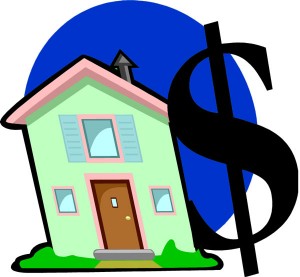 On PlanningFinancials.com, we discuss a variety of different types of lending options.  Debt markets are so critical to the US economy and to continuing to keep the money supply liquid.  Mortgage loans are critical to understand in regards to financial planning, especially if you plan on buying a house someday.  Before diving into different types of mortgage loans, lets define conventional loans. Conventional loans are loans that are not guaranteed or insured.  These loans have pre-set amounts which are set by the Federal National Mortgage Association (Fannie Mae) and the Federal Home Loan Mortgage Corporation (Freddie Mac).  These two entities are the major purchases of mortgages in the secondary market.  If your down payment is less than 20%, than Private Mortgage Insurance (PMI) is required on a conventional loan.  Now lets break down the different types of mortgage loans:
Fixed-Rate Mortgages- These are loans with a fixed interest rate for the duration of the loan.  These are the least risky types of loans for consumers, since the bank assumes the risk of rate variability.   However, due to the risk going to the lender, interest rates and monthly payments are usually larger, especially earlier on.
Variable or Adjustable-Rate Mortgages (ARMs)–  ARMs are mortgages that have interest rates that move with a particular index, such as 10 yr Treasuries.  Usually ARMs have lower interest rates, because the risk is given to the consumer.  However, during inflationary times, ARM's can be very vulnerable to huge increases in interest rate.
Jumbo Loans- These are loans which are over the maximum loan amount set by Fannie Mae and Freddie Mac (which in 2008 was $417,000).  Larger loans are also often referred to as jumbo loans.
Interest-Only Loans- These are loans that are structured where only interest expense is paid off in your monthly payments  in the initial stages of a loan.  These are usually done in order to preserve capital to either pay down more expensive debt or to allocate cash to more profitable vehicles.  Although, the initial payments are much lower, as soon as the "interest-only" term is up (which is usually 5-10 years), the increase in your mortgage payment can be monumental.  So, these can be risky.
Piggyback Loans- These are two separate loans that are split up as one being for 80% of the value of the home and the other being 20%.  The second loan usually bears a significant higher interest rate, because of the risk of the loan.  These are usually used to avoid PMI.
Option Adjustable-Rate Mortgages (Option ARMs)- With these loans, the interest rates adjust monthly and the payments adjust annually.  You then have options on the payment amount, which sometimes can be very low.  However, negative amortization is a big risk for Option ARMs.
Balloon Mortgages- These are loans that at the end of the term of the loan, the principal has not fully been paid off.  There is then a "balloon" payment in order to pay the remaining principal of the loan.  Once again, your monthly payments are usually less, but the balloon payment at the end can be very large.
Negative-Amortization Mortgages (NegAm)– These are when your monthly payments are too small to amortize or fully pay off the loan.  The amount which is not being paid, is then added back on to the principal loan.
Above are many types of mortgage loans that are available to consumers.  One cannot be considered "the best", as it all depends on your current need for the money and your financial position.  As always, always be cautious when considering debt, as it can be a big hurdle in your goal to financial freedom.