Home » Debt and Loans
Understanding The Different Types of Consumer Loans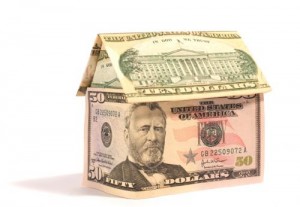 There are many different ways to get money these days. In fact with sites like Lending Club, you can actually either become a lender or borrow from other people for pretty competitive rates.  They are worth checking out.  It is important to try and understand these different types of lending and which ones to use and which ones maybe not to use. In this post I want to discuss consumer loans. Consumer loans are loans usually dealing with large purchase items on goods that are usually bought out of want or desire . Examples of consumer loans can be car, boat, timeshare, jewelry loans, etc. They usually are items that we don't necessarily need, but we want to have. There are many different types of consumer loans and we will touch on a few that we find to be popular.
Fixed-rate loans – Most consumer loans are fixed-rate loans. These loans keep the same interest rate throughout the duration of the loan period. As a result, in most cases the interest rates are a bit higher, as to protect the lender from future changing market rates.
Installment loans – These loans are those that are paid off during a set timetable, usually monthly. During each payment period, a portion of interest and principal is paid off. Every new month pays more and more of the principal amount off. Most likely a loan on your house or car is your standard installment loan.
Single-payment loans – These terms are short term loans (usually under a year) that are usually referred to as Balloon loans. They can also be known as Bridge Loans. Usually these balances are paid off all during one period, hence the balloon payment. Many times these are used as a temporary loan until better financing can be found.
Unsecured loans – These are loans that do not require any collateral. These loans are usually reserved for those with a special expertise or with a high credit score. As a result, interest rates for unsecured loans can be very, very high.
Secured loans – These are loans that are backed up by a large assets as collateral in case of non performance on the loan. A home equity loan is an example of a secured loan as your house would be used as collateral. If you refused to pay the loan, the lender is then entitled to take your house as a result for not paying the rest of the loan.  Interest rates are usually quite good for these loans.
Convertible loans – These loans incorporate the changing of the structure of the interest rate type. For example you may have the first five years with a fixed interest rate, with the last five years changing to a variable interest rate, or vice versa.
Variable-rate loans – These are loans in which the interest rates are subject to move based on a moving index that the loan uses as a benchmark, such as prime or the Treasury Bill. These usually have caps or ceilings on how high they can move in a given period. The rate can change multiple times during the year.
Most people will eventually resort to a consumer loan as it can be a vehicle to buy things of bigger value.  However, these should be used with caution and with a lot of though process.  During tough financial times, people can become strapped to their debt and if you choose to live a highly leveraged life and live outside your means, you can become vulnerable to the risk of bankruptcy and maybe end up worse than how you started.  By understanding the definition of these loans, you can see what better fits your lifestyle and your goals.