Home » Goal Setting
Step 1 To Financial Planning: Setting Goals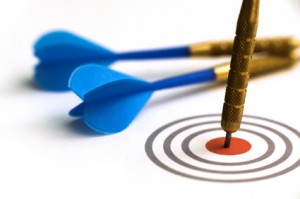 One great characteristic about our world is the many different cultures and lifestyles that exist.  Even within a country, there are several varieties of beliefs, morals, and languages.  Because of this diversification, people want different things out of their life.  Some want to be a professional athlete or to serve the community.  Others desire to teach or maybe become a doctor.  Whatever the case, most people who live in this life have some ultimate purpose they want to accomplish before they die.  Even if you believe you don't, think about it for a bit, and it will usually come to you.
It is amazing to me how so many people run around living life and going to work without conscientiously being aware of what thing is that they are working for.  Before you can even begin to start financially planning for your life, you need to know what it is you want to get out of life.  Set goals. Geoffrey Abert said, "The most important thing about having goals is having one."  It seems so easy, but many times can be the most difficult step.
Going throughout life without a goal set is much like trying to navigate a ship in the middle of the ocean without a compass.  Every direction looks like it could be right way and it is hard to tell if you are being led the wrong way.  Having goals gives you a vision to work for.  Goals also act as an accountability of your performance.  With a goal set, all of a sudden you have something to track your progress.  It allows you to look back on your performance and make changes to help you get back on course.
The meaning post is not to focus on the principle of how to set goals (see how to set effective goals), but instead to emphasize the fact that you cannot progress anywhere on this website unless you have taken this first step.  You may stumble onto wealth and financial freedom sometime in your life, but if you have no purpose or reason for your life, you will not know what to do with that freedom.
Not only will setting goals for your life help you begin in your journey for financial freedom, but it will also be a driving force in continuing to motivate you to work toward that financial freedom.  I can't tell you how many times in my life where I had been frustrated with something at work and I just wanted to walk away and try something else.  By having my goals and being able to reflect on them helped put me back on track and accomplish the things I needed to do.  You will be amazed by what the power of having a goal can do for you in your life.
Abraham Lincoln said, "A goal properly set is halfway reached."  How true that is.  If you haven't already, take some time out and think of what is important to you in your life.  By doing so, you will see just how easy it is to reach those goals.  Step 1 to personal financial planning is: Setting Goals.